[vc_row][vc_column][vc_column_text]
USING ARTIFICIAL GRASS IN PLAY AREAS
Are you an owner of a playground that needs rejuvenation? Is your crèche looking tired and boring? At Bristol Artificial Lawns we have the perfect products and expertise to transform your old surroundings into a fun, stimulating and safe environment for your kids! Say goodbye to rainy day mud and mess and say hello to our fantastic low maintenance artificial grass!
SAFETY IS OUR PRIORITY…
Our artificial grass has been specially designed to provide your children with a safe surface to play on. All products come with a thick rubber backing which helps to reduce high impact force when your little ones have the occasional trip and tumble! Our grass is also super soft to the touch, so say goodbye to scraped knees!
We also offer an additional safety element for playgrounds – shock pads! Our shock pads are placed between the rubber backing and the artificial lawn to give an extra soft play area, making your playground a safe space for your children to play and learn.
Don't forget, we offer an aftercare package where one of our friendly team can come and inspect the artificial grass and rectify any issues that may occur, keeping everyone safe.
Low maintenance…
All of our artificial grass products come with a massive 10-year guarantee! After the installation of our products you no longer need mow, weed or water the grass. Just sit back and let your children enjoy the new and improved play area.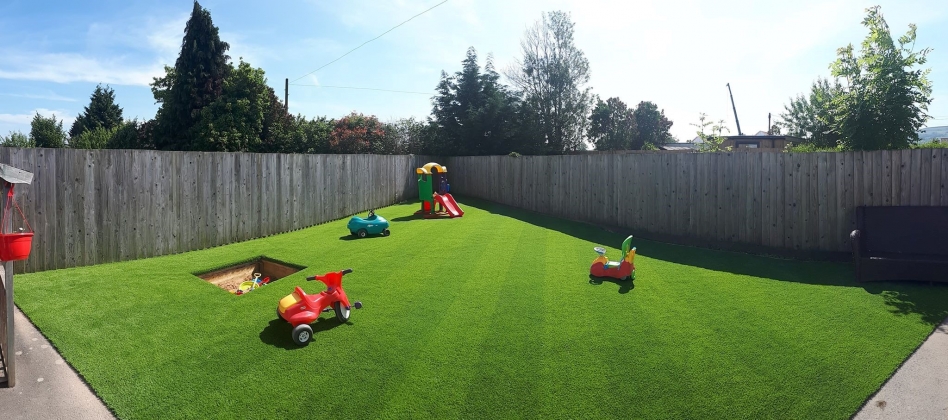 A playground that looks great!
Play areas are fun spaces where children play and learn! So why not deliver a fun aesthetic for everyone to enjoy. Our playground grasses come in a huge variety of colours, from classic green to hot pink! Inject some colour into your play area to help stimulate those little brains! As well as artificial grass, we can also create artificial grass furniture! Including tables, chairs, stools and even cushions for your children's play area! Contact us today to discuss your project!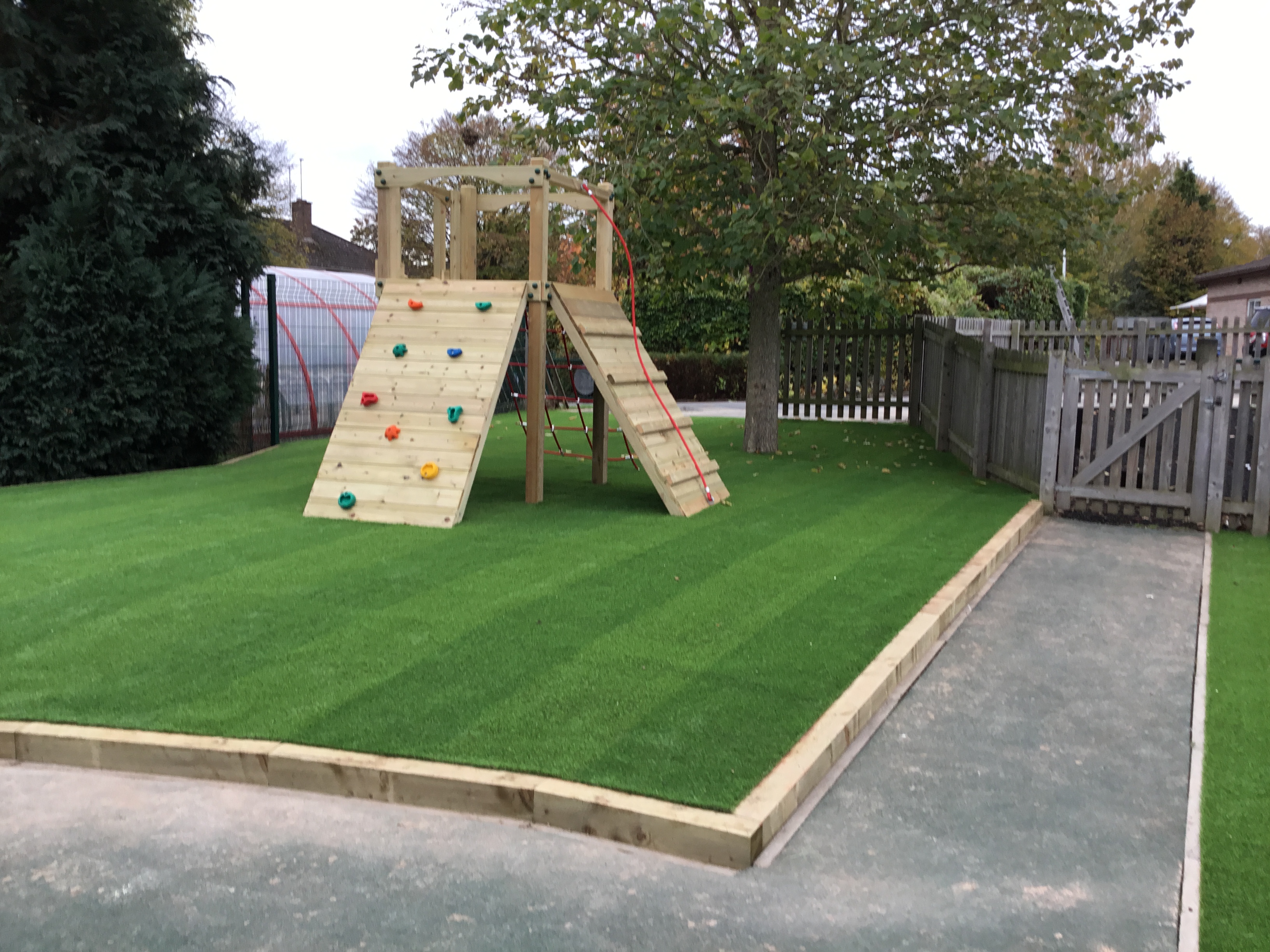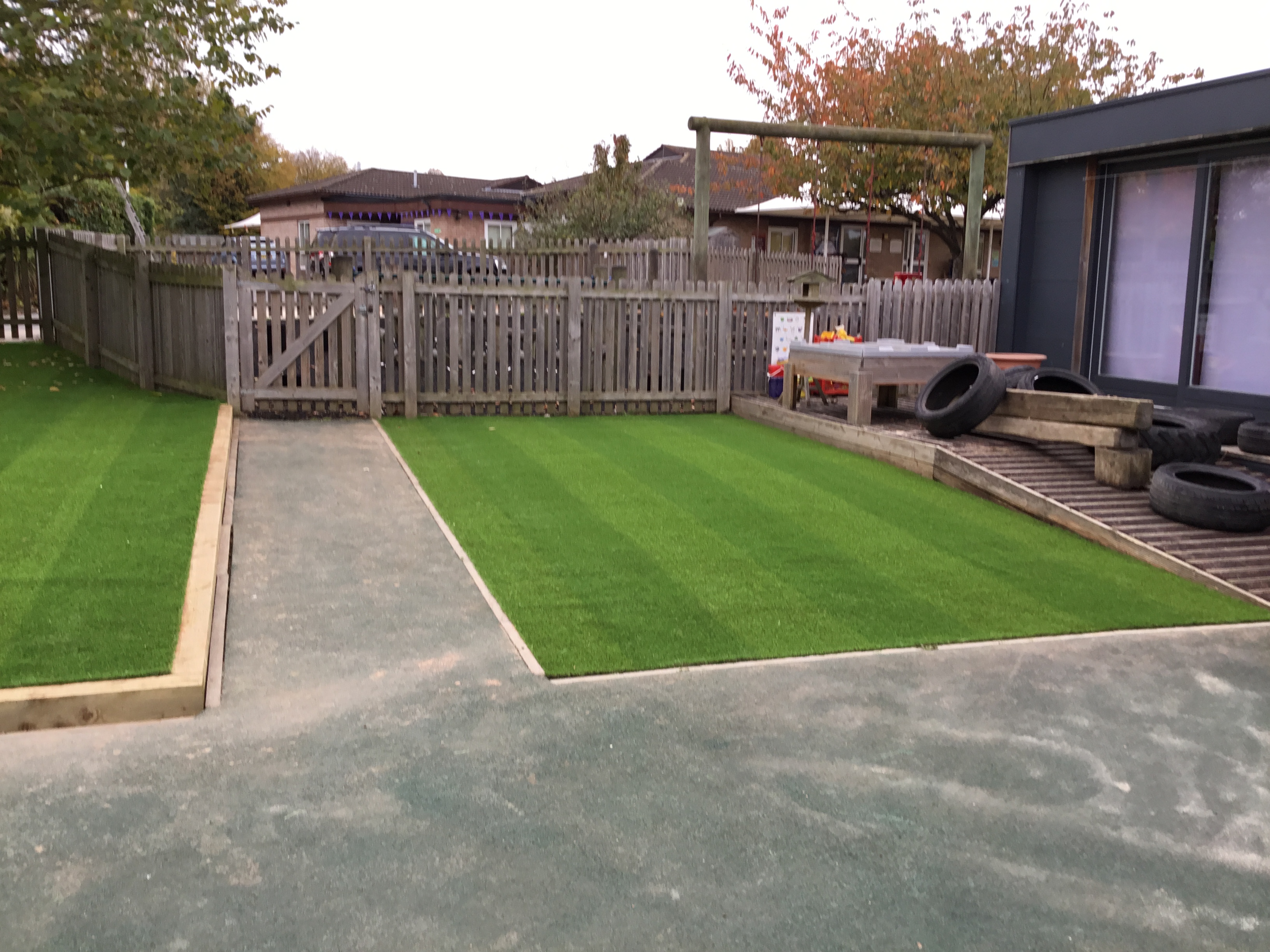 [/vc_column_text][/vc_column][/vc_row]